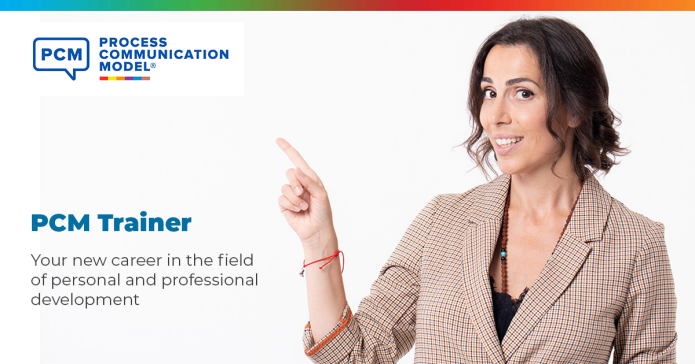 Thank you for the application. Our consultants will send you more information about the workshop soon.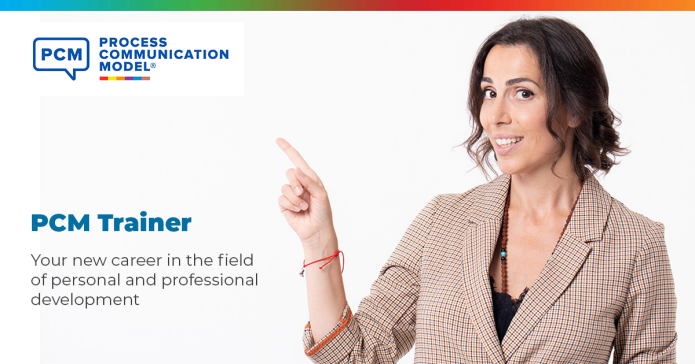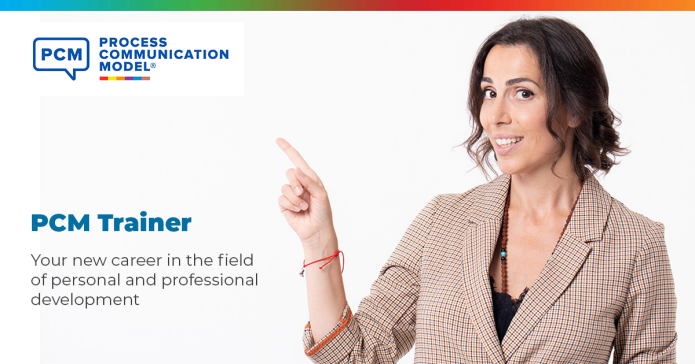 BECOME A PCM PROFESSIONAL
In the circles of HR professionals, top managers and coaches, PCM is recognized as a premium tool for personal and professional development and as one of the most influential communication models of today. PCM is so influential that it has found its place in NASA, the White House, but also in some of the most influential companies today.
WHAT DO I GET WITH PCM COACH CERTIFICATE?
By joining the community of certified PCM professionals, you not only enrich your professional and personal experience but also gain a whole new career.
---
PCM trainers and coaches have a wide range of areas of work that include:
WHAT DO I NEED TO BECOME A PCM PROFESSIONAL?
WHAT DOES EDUCATION LOOK LIKE?
PCM Trainer training consists of 4 separate modules.
The training will be in English.
Modules 3 and 4 are performed in the presence of master trainers from Kahler Communication Europe who are also the only ones authorized to certify future trainers..
Module 1
During this module, participants have the opportunity to learn the basics of the PCM model and its possible applications in coaching. During the first module, participants also receive a report on the in-depth structure of their own personality in order to discover the benefits of knowing and applying this model in their own example.
Note: the content of Module 1 of the "PCM Trainer" Training is the same as the content of the "Discover PCM" training.
---
Topics covered on this module:
PCM Model
The different ways we experience the world
Basic characteristics of 6 personality types per PCM (Thinker, Harmonizer, Imaginer,
Persister, Promoter, Rebel)
How to recognize a client's personality structure
How to present a coaching project to different clients
Ways of communicating with clients who have different personality structures
How do we choose which words to use when talking to different clients
How to create an adequate atmosphere for working with different clients
How to help clients with different personality structures set goals
How to recognize the needs of different clients and build trust through a coaching conversation
Module II
This module aims to introduce participants to specific topics and processes whose appearance they can expect during coaching sessions with clients of different personality structures. Participants will have the opportunity to learn about the in-depth personality factors that affect a client's reactions during coaching. Participants also receive detailed guidance on possible interventions in working with different personality types, especially in situations where they observe dysfunctional behaviors or resistances in the client.
---
Topics covered on this module:
What coaching questions do we ask?

How PCM can help us anticipate key client topics to be addressed during coaching

How to recognize dysfunctional patterns of behavior in the client in time

Stress reactions of different personality types and possible ways of intervention at that moment

Differences in approach depending on the client's stress level

How to encourage the commitment of different clients to achieve the set goals
Module III and Module IV + certification
After completing the first and second modules, participants go through the next two phases of training led by a PCM Master Trainer authorized by Kahler Communication Europe.
By going through mentoring sessions with a coach, participants will gain insight into their strengths and developmental areas as future coaches and coaches.
They will work on recognizing all the necessary patterns of behavior in the training participants and how to face the challenges in teamwork with their clients.
They will go through group dynamics management techniques and through practical application they will practice their skills in working with a coach and a group.
The certification process consists of taking a written test and additional supervisory coaching sessions during which participants conduct coaching sessions using the PCM model.
---
HR and business managers
who want to deliver the highest quality training to their employees and encourage satisfaction within their teams
Coaches
who want to adapt their communication to each participant and group member, and to encourage participant satisfaction
Trainers and coaches
who want their clients to deliver one of the most renowned educational programs in the world
Consultants
who want to deliver the highest value for their clients
Educators
who want to encourage the development of communication skills and emotional intelligence in children and youth
To all those who deal with public speaking
and who are in challenging communication with different people daily
We can say with certainty that PCM is the education of the future, and the spread of this methodology in companies and accredited schools speaks for itself. The international community of PCM professionals is growing day by day and they are all working hard to spread the influence of this method guided by the mantra "PCM everywhere, PCM for everyone". Considering that Atria Group has been recognized for years as a company that creates professional trainers and coaches, we are pleased to have training for PCM Trainers.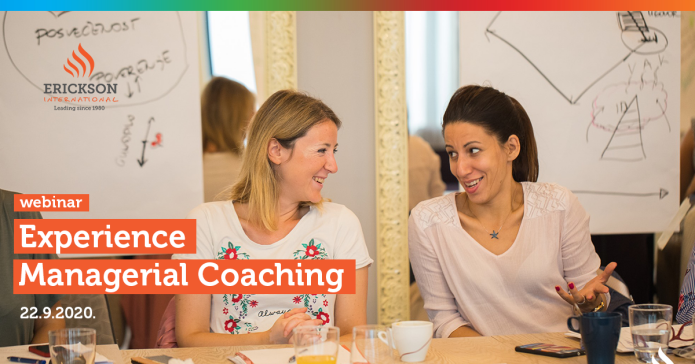 A growing number of organizations recognize the value in building a coaching culture that offers employees at all levels the opportunity to learn, grow, and contribute to the company.
Coaching can help you to build and grow your organization and employees. Coaching increases the productivity of employees to 70%, better working organization to 60%, and better team effectivity to 51%.
Why is coaching culture good for your company?
• Erickson's solution-focused coaching approach has 2 dimensions – achievement and personal transformation. It means that we understand that the results are very important, but also, it's very important for the person to reconnect with her values and embrace the inner change.
• Coaching principle is focused on the result or person, rather than a problem. It helps people to achieve their goals, but stay motivated.
• Coaching has shown results in working with experts that are in the company for a long time and need inner motivation, or clarity when it comes to the question "What is the next step in my career?". Also, it helps younger colleagues to have more responsibility for their actions. It's an ideal tool when a person should move from expert to managerial position.
• The result of a coaching session should be the action steps person who was the client should do between this session and the next session in 10 or 14 days. In that way we can see the progress of the person, and also support her to achieve the desired result.
How and why managerial coaching is working in practice? – The best way to figure this out is to try it!
We invite you to apply for the "Coach Up" webinar and experience managerial coaching!
Although coaching has existed in the world for decades, people still equate this methodology with consultation, mentoring, or therapy, and still cannot understand what the proven results of this methodology are. More than ever, people need personal transformation. Companies need it too.
We believe that coaching is that agent of change, which allows the individual to change the world one conversation at a time
Due to all the above, we want to give you the opportunity to experience coaching first hand. We invite you to become the client of a professional coaching session.
You will have the opportunity to work with Erickson Professional Coach and discover from the first hand what are the benefits of the managerial coaching approach.
Why attend the Coach Up?
If you are a manager and want to help your team members to learn, grow and achieve results or you want to  become a professional coach this workshop is for you!
You will have the opportunity to:
01
Learn more about managerial coaching and it's benefits from your personal experience
02
Work with a professional coach on your goals and see what would be the effect of such a conversation
03
Ask relevant questions and get your answers in the shortest period of time
04
Learn the basics of managerial coaching and apply it in your organization immediately
The event is scheduled for the 22nd of September at 18h on the Zoom link.
The number of participants is limited. Book your place on time.
Why is it important for us to do this?
We believe that in this uncertain times is very important to safe ourselves. Our mental and physical health. We think that when your attitude is right circumstances don't count. We believe that we can do something in order to make this world a better place. In order to change the world one conversation at time.
The workshop and the coaching session are free!
Apply now!